CAA Is Proud to Partner with Pets Plus Us Insurance Programs
Dogs and cats can get sick and injured just like us. CAA offers pet insurance from Pets Plus Us that provides pet owners like you with coverage that fits your pet and budget. Members and Non-members enjoy exclusive discounts.*
Are your pets protected?
CAA's partner Pets Plus Us offers flexible pet insurance plans that help you prepare for the cost of veterinary care so that you're in a better position to make decisions about your pet's medical needs without putting cost first.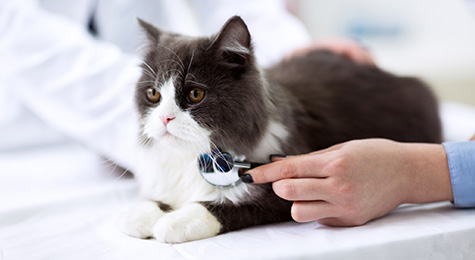 Accident plan.
Accident coverage can make unexpected common accidents less traumatic. This coverage is for when your pet needs emergency veterinary care and treatment for eligible injuries or accidents such as broken bones, cut paws and swallowed objects.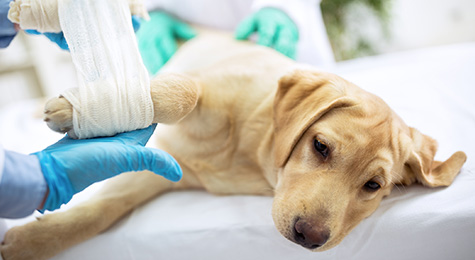 Accident and Illness plan.
Treating an illness - even just the diagnosis - can be costly. This plan covers treatment required due to illness, injuries and accidents, expenses incurred from hospitalization, surgery and more.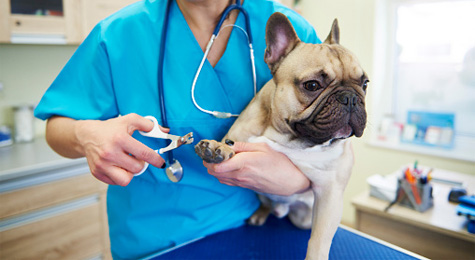 Flex Care coverage.
Flex Care coverage is available as an optional add-on to the Accident and Illness plan. It covers treatments including annual exams, vaccines, flea and tick prevention, nail trimming, dental, pre-existing conditions and more.
Blue Ribbon Benefits.
Blue Ribbon Benefits include a group of products and services that help make being a pet owner easier:
PetHelpFoneTM: 24/7 emergency service that's available when your regular veterinarian is not.
Compassionate Care Line: Professional in-house counsellors that can help you deal with serious illness, injuries and bereavement.
Pet Poison Helpline®: 24/7 animal poison-control service to assist if you think your pet has ingested a toxic substance.
Pet Concierge: Help finding the latest and greatest pet-related service, products and businesses.
Emergency Medical Coverage: $1,000 in emergency medical coverage if your pet incurs a life-threatening injury, while lost.
Paid Subscription: Receive a Modern Dog or Modern Cat magazine.
Why choose CAA Insurance?
Our century-long history of safeguarding Members on the road means we understand there's a lot in your life that's worth protecting. For all of life's big events, trust us to make sure you've got the best coverage for you and your family.

Putting you first.
You are our top priority and the reason we do what we do. We're here for you, 24/7 to make sure you're taken care of in every way we've promised and to your total satisfaction.

Protection from A to Z.
From insuring your first car to covering your retirement travels and everything else in between, we make sure you're ready to live all of life's important moments, worry-free.
A brand you can trust.
Taking care of Members is what we've done for over 100 years. That's why we make insurance easy by offering you the right solutions that are tailored to meet your individual needs, every time. 
Insurance resource centre.
Stay informed and get all the answers you need about your insurance coverage.
Learn More
Existing insurance customers.
Information and documentation to help existing customers.
Learn More