Autonomous Vehicles
Automated vehicle technology will change the future of driving and mobility.
 The 6 Levels of Autonomous Vehicles.
While fully autonomous vehicles (or self-driving cars) are a long way off, there are several autonomous features available in cars today. Autonomous vehicle (AV) technology isn't just all or nothing, it's a spectrum from driver assistance to full automation.

Level 0 – No automation
No automated features.

Level 1 – Driver Assistance
Intelligent features add a layer of safety and comfort. A human driver is required for all critical functions e.g. adaptive cruise control.

Level 2 – Partial Automation
At least two automated tasks are managed by the vehicle, but the driver must remain engaged with the driving task e.g. automatic parallel parking.
Level 3 – Conditional Automation
The vehicle becomes a co-pilot by managing most safety-critical driving functions e.g. automatic lane changes and navigating highway interchanges. But the driver must be ready to take control of the vehicle at all times. 

Level 4 – High Automation
The vehicle is capable of performing all driving functions under certain conditions. The driver may have the option to control the vehicle.

Level 5 – Full Automation
The vehicle is capable of being completely driverless. This refers to full-time automated driving in all conditions without need for a human driver.
Impacts of Autonomous Vehicles.
Driver behaviour is a leading factor in vehicle collisions. While AVs won't be perfect, experts agree they will be much better than humans in terms of safely following all the rules of the road. Fully autonomous cars are predicted to prevent 90% of traffic collisions.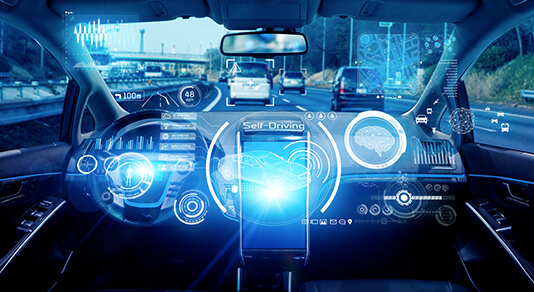 Traffic
Vehicle-to-vehicle communications (V2V) would allow automated cars to communicate with each other. This communication enables cars to receive information about road conditions, traffic flow, speed and direction. Since they are able to identify the optimal route, this will help reduce traffic.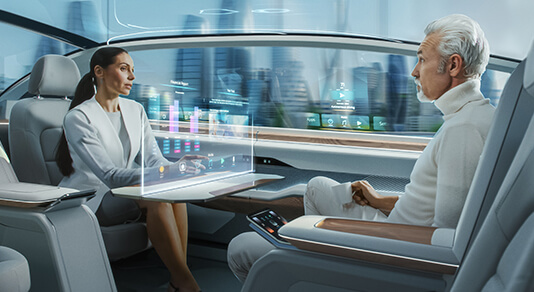 Productivity 
Canadians spend over 11 million hours per year stuck in traffic. With fully autonomous cars, people will be able to focus less on driving and more on productive tasks behind the wheel.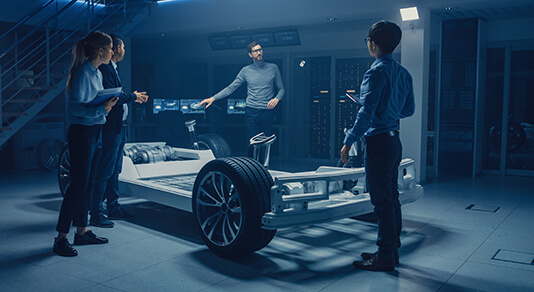 Economics 
Autonomous cars could bring an estimated economic benefit of $65 billion since they can help avoid costly collisions, save on fuel costs, increase productivity and create new jobs for Canadians. While jobs such as taxi drivers and Uber delivery are expected to decrease, autonomous cars will also increase the job demand for high tech machine experts, software developers and wireless network engineers.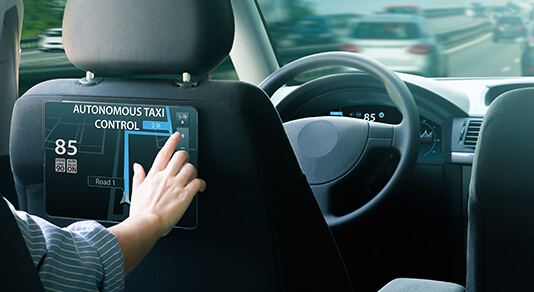 Mobility
Automated cars will make our roads more accessible to all Canadians. Existing road conditions are not optimal for seniors, people with disabilities, rural populations and low income families.
Frequently Asked Questions.