Cycling safety.
As more Ontarians rely on both cars and bikes to get around, we need to do our part to share the road.
Tips for sharing the road.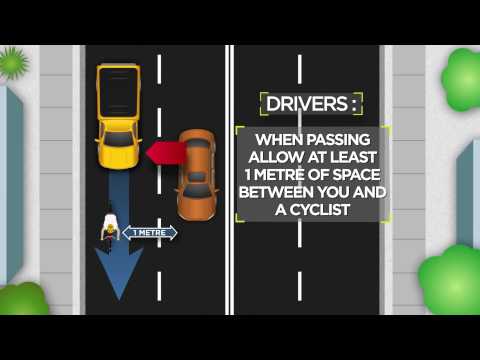 Be safe.
Drivers must keep a one-metre distance when passing a cyclist.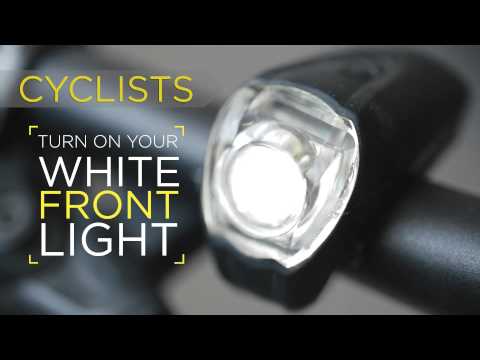 Be visible.
Bicycles must have a white front light and a red rear light or reflector.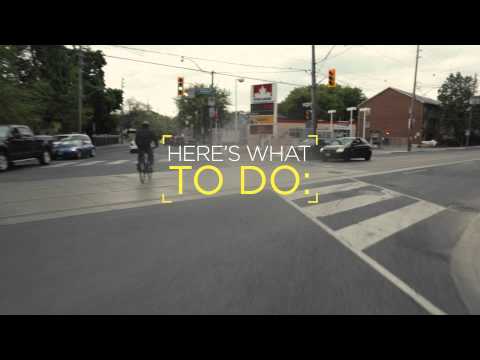 Be predictable.
Drivers and cyclists must always be aware and signal their intentions.
Two wheels have the same rights as four wheels.
In 2015, changes were made to the Ontario Highway Traffic Act that affect how drivers and cyclists must share the road safely.
Distance:
Drivers of motor vehicles must keep a minimum distance of one metre (where possible) when passing cyclists. For non-compliance, there is a fine of $110.
Dooring:
"Dooring" refers to someone who opens a parked motor vehicle door into the path of a cyclist or other traffic. The minimum fine for "dooring" is $365, and upon conviction 3 demerit points.
Paved shoulders:
Cyclists are allowed to ride on the paved shoulders of highways that aren't controlled-access. Bicycles are not allowed on controlled-access highways, such as the 400 series.
Bicycle lighting & bell requirements:
The Highway Traffic Act requires that bikes have a bell or horn in good working order, as well as a white or amber light on their front and a red light or a reflector on their rear. The fines for cyclists who don't comply is $110.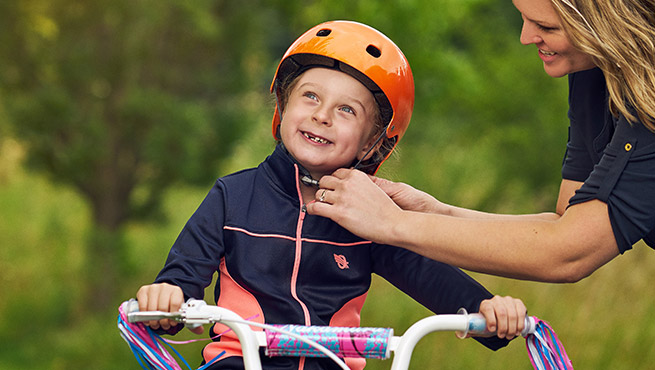 Helmet safety.
By law, every cyclist under the age of 18 must wear an approved helmet. Riders under 16 years old: a parent or guardian must make sure their child wears a helmet. To find out how to buy the proper helmet, visit CAA Choosing a Helmet.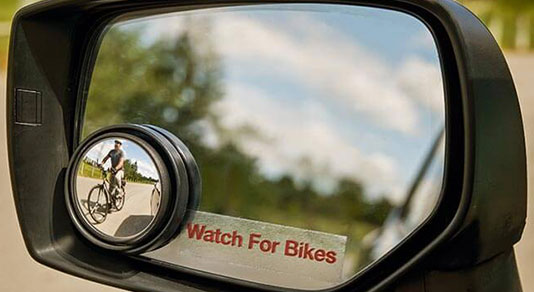 Watch for Bikes program.
CAA's Watch for Bikes program reminds motorists to always look carefully for cyclists approaching from behind.
To help raise awareness and remind motorists to stay alert, CAA gives away Watch for Bikes decals at CAA Stores across Ontario. The decal is to be placed on your side mirror as a reminder to check your mirror for cyclists and other traffic. Visit one of our
CAA Stores
to get your free decal.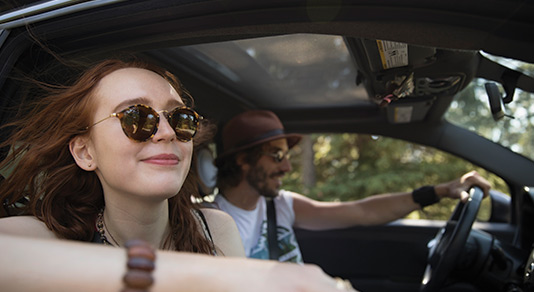 TripTik®
Get the most out of your road trip with a TripTik®. Find CAA-approved lodgings, savings partners and more. Create your TripTik® online or order in CAA Stores.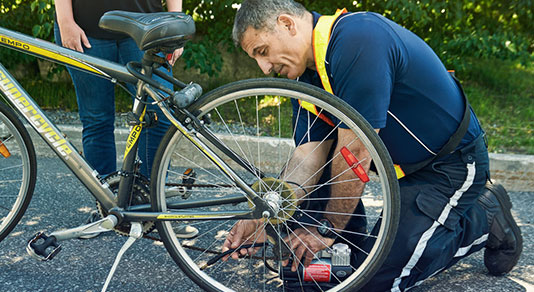 CAA Bike Assist™
Roadside Assistance for your bicycle. It's available as part of your membership 24 hours a day, 7 days a week, 365 days a year*.
Cycling resources.
For cycling information, including skills and riding tips, safety information and equipment maintenance and care, visit
CAA Bike Safety
.
Download a copy of the cycling brochure.