Pedestrian Safety Starts with You
Many of us are both motorists and pedestrians. It's our responsibility to follow the rules of the road to keep everyone safe.
Drivers and cyclists are required to be alert and attentive when interacting with pedestrians. This includes driving slowly through school zones and residential areas where kids might run across the street or dart out between parked cars. Fines are doubled in Community Safety Zones.
Who are vulnerable road users?
Vulnerable road users (VRU) are individuals who are most at risk of injury if they're involved in a motor vehicle collision. They include pedestrians, cyclists, motorcyclists and mobility device users.
As more Ontarians are walking and cycling, it's more important than ever to remember to share the road.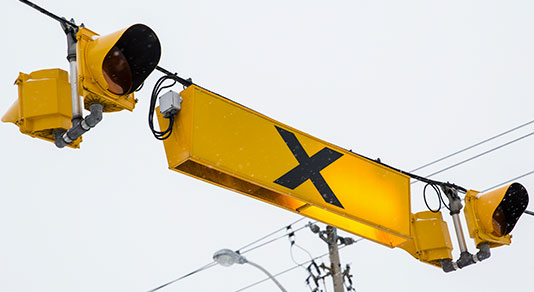 Yield to pedestrians.
Drivers – including cyclists – must yield the entire roadway to pedestrians at pedestrian crosswalks, school crossings and crossovers. Drivers failing to do so face a fine of up to $1,000 and four demerit points.
Pedestrian crossovers are identified by specific signs, pavement markings and lights. Some have illuminated overhead lights/warning signs and pedestrian push buttons.
This law does not apply to pedestrian crosswalks at intersections with stop signs or traffic signals, unless a school crossing guard is present.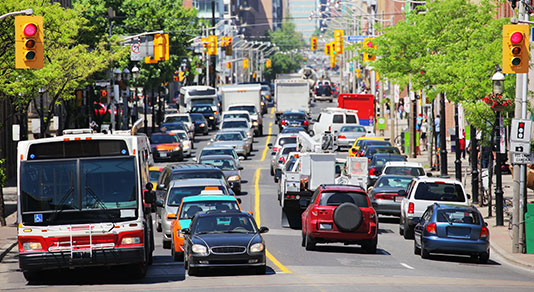 Stop at red lights.
Drivers who fail to stop at a red light face a fine of up to $1,000 and three demerit points.
Pedestrians:
Make eye contact with the driver. Ensure you are seen.
Wear bright, light-coloured clothing or reflective strips, especially in low-light or dark conditions.
Avoid jaywalking.
Obey pedestrian signals and only cross at marked crosswalks and intersections.
Watch for vehicles turning at intersections or backing out of driveways.
Be aware of your surroundings.
Avoid distractions, like texting or wearing earphones.
Motorists:
Always look for pedestrians crossing the road, especially when making a turn.
Drive slowly through school zones and residential areas. Watch for children running across the road or darting out from between parked cars.
Watch for Community Safety Zone signs that will warn you about special risks to pedestrians.
Be patient towards pedestrians with disabilities, children or seniors. They may need more time to cross the road.
Be careful around public transit vehicles - follow streetcar and bus laws in order to protect pedestrians getting on and off.
Pedestrian safety resources.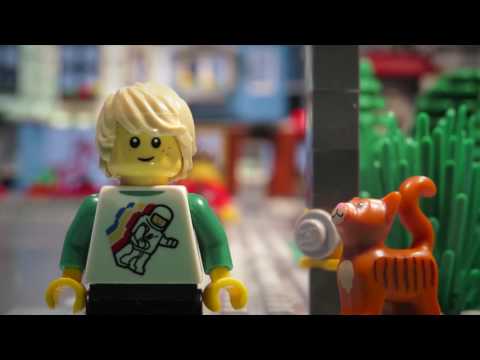 Crossing safely at traffic lights for pedestrians.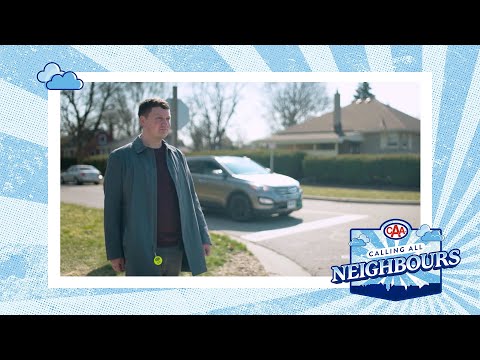 Drivers, cyclists and pedestrians each play an equally important role in sharing the road safely.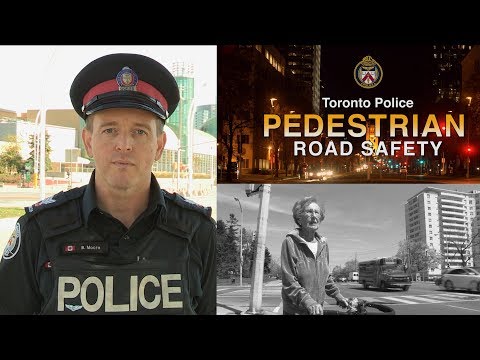 Whether you are a pedestrian, driver or cyclist, all road users are in this together.
This advice is intended to provide general information only and is not intended to provide legal or professional advice, or to be relied on in any dispute, claim, action, demand or proceeding. CAA South Central Ontario (CAA SCO) does not accept liability for any damage or injury resulting from reliance on this information.