Being a CAA Member Pays Off
Get help when you need roadside assistance the most. Find out which membership fits your needs, plus check out all the great deals and benefits you can get as a CAA Member.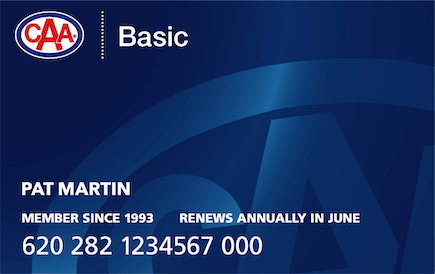 Basic.
Perfect for those who stay close to home.
Save 3 cents per litre on fuel and more at Shell*
24/7 roadside assistance
Four service calls per membership year
Towing distance of 10 km per call
Free emergency fuel delivery¹
Lockout service up to $50¹
CAA Bike Assist®¹
CAA Rewards®
Mobile Battery Service²
Member pricing on merchandise³
Car and bike coverage
One free general practitioner consult per year with Maple4
Exclusive Member savings on insurance, including saving 10% on CAA Home Insurance and 10% on CAA Travel Insurance5
Free, personalized cybersecurity education powered by cyberconIQ®6
Have another driver in your household?
When you add an additional family member onto your existing CAA Membership, they get the protection they need – at a great rate!

CAA Rewards®
Your CAA Membership is the key to saving you money on everyday purchases. Also earning CAA Dollars® can help save you money on your CAA Membership renewal.

Insurance benefit
Members get great discounts, bonus perks and additional coverage, for auto, property, travel, life and other insurance.

Travel discounts
Plan your dream vacation and save money along the way. Enjoy special savings and exclusive benefits as a CAA Member.
The best company ever! Today was the first time I had to call CAA because I locked my keys in my car. CAA said 45 minutes and they were right on time. I love CAA! Thanks!