Give the gift of 365 days of peace-of-mind.
A CAA Gift Membership is a great idea for any occasion!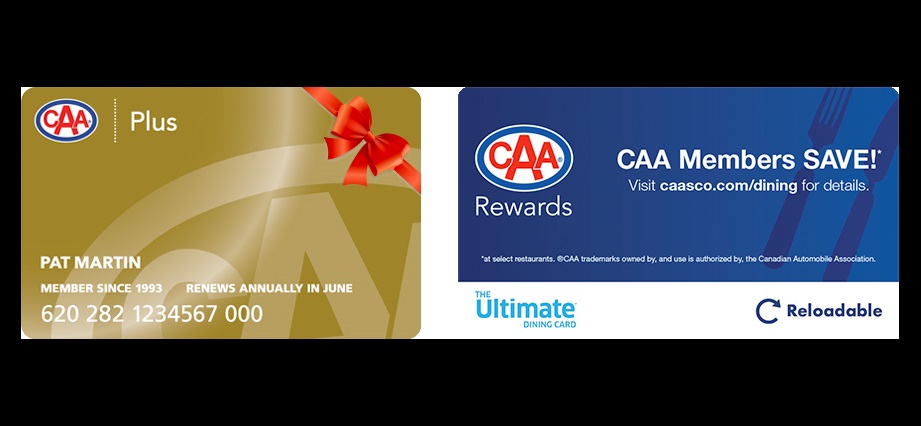 Give a gift. Get a gift.
A year of 24/7 roadside assistance and rewards for them. A $10 the Ultimate Dining Card® for you!¹
Members will enjoy all this:
Savings at over 124,000 participating retail locations and services across North America, including popular eateries like Montana's, Swiss Chalet and Harvey's, and retailers like PenguinPickUp, Teleflora and The Source.
Special travel offers and Member exclusive benefits.²
Special discounts on attractions and entertainment.
CAA Membership is the perfect gift for the holidays, birthdays, grads & loved ones.
Who can I buy a CAA Gift Membership for?
You can buy a Gift Membership for anyone living in the CAA South Central Ontario (CAA SCO) area who is not a CAA SCO Member. You cannot purchase a Gift Membership for yourself.
What will my gift recipient receive?
When you purchase a CAA Gift Membership, your gift recipient will be mailed a welcome package that includes their permanent CAA Membership Card and brochures outlining all the benefits of Membership, plus Terms and Conditions.
What will I receive, as the gift purchaser?
When you buy a CAA Gift Membership, you will receive a $10 The Ultimate Dining Gift Card as a special bonus! You should receive this thank you package within 7-10 business days (based on postal availability).
Can I pay for their CAA Gift Membership renewal next year?
Yes, you can elect to purchase an annually recurring gift. Simply sign up for Automatic Credit Card Renewal (ACCR) on the payment page during your purchase, and the credit card you provide will automatically be charged annually.
If you would like to only gift a CAA Membership for one year, simply do not select ACCR.