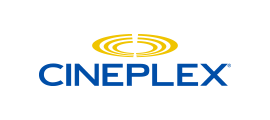 A night at the movies just got better!
Enjoy great savings when you purchase your Cineplex movie tickets at your local CAA store.
CAA Member-exclusive prices*:
Save up to 18% on General admissions.
Get Senior admissions for $6.99 each, plus tax.
Get Child Adventure packages for $12.80 each, plus tax. It includes 1 Child admission and 1 Kid's Tray Combo (drink, popcorn and treat).
Get SCENE® points when you redeem the tickets at Cineplex theatres or online at Cineplex.com.
Call us.
Monday to Friday 8:30 a.m. to 8:00 p.m. ET and Saturday and Sunday 9:00 a.m. to 4:30 p.m. ET
Chat in person.
Come visit us at your closest CAA Store.
Find a Travel Consultant.
Select any one of our Travel Consultants to help plan your next vacation.