Get CAA Member-exclusive savings for Cineplex® movie tickets.
A night at the movies just got better! Watch the latest movies at Cineplex® and get great savings on tickets.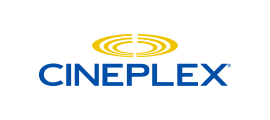 A night at the movies just got better!
Enjoy great savings when you purchase your Cineplex movie tickets at your local CAA store.
Get CAA Member-exclusive prices on tickets every day.*
Save up to 18% on General Admissions.
Get Senior Admissions for $6.99 each, plus tax.
Enjoy General Admission certificates that DO NOT expire.

Get Child Adventure packages for $12.80 each, plus tax. Includes one Child Admission and one Kid's Tray Combo (drink, popcorn and treat).
Get SCENE® points when you redeem the tickets at Cineplex theatres or online at Cineplex.com.
Connect with CAA.
Need help getting CAA Member-exclusive benefits and savings?
Call us.
Monday to Friday 8:30 a.m. to 8:00 p.m. ET and Saturday and Sunday 9:00 a.m. to 4:30 p.m. ET
Chat in person.
Come visit us at your closest CAA Store.
Unlock the full power of your
CAA Membership.
Wherever you are, find exclusive deals, track savings and get Roadside Assistance with the CAA Mobile App™.