Canada's Wonderland ticket deals.
Enjoy Canada's premier amusement park! Take on the thrill rides, exciting roller coasters, cool splash activities and more. Save big on your Canada's Wonderland tickets with CAA.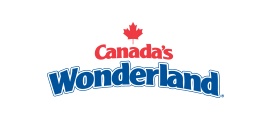 With more than 200 attractions, 77 rides, Splash Works, great live shows and more, Canada's Wonderland is the perfect summer destination! CAA Members save up to 38% off Canada's Wonderland gate price.
You can purchase your tickets online or at a
CAA Store
.
Contact us to book your dream vacation.
Whether you have questions or need help finding a vacation, we're ready to assist.
Call us
Monday to Friday 8:30 a.m. to 8:00 p.m. ET and Saturday and Sunday 9:00 a.m. to 4:30 p.m. ET
Chat in person
Come visit us at your closest CAA Store.
Find a CAA Travel Consultant
Speak with a destination specialist to help plan your next vacation.