Seabourn®.
It's not just unsurpassed dining or service – it's an unsurpassed experience that needs to be experienced.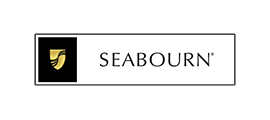 Seabourn® has an expanded fleet of beautiful small ships that transport you to some of the most interesting regions in the world, all while you soak up the elegance and ambiance of the journey itself. Whatever your destination or desire, you can achieve it all when you journey with this award-winning company.
CAA Member-exclusive benefits:
· $300 USD per suite Onboard Credit
Discover how Seabourn delivers the journey of a lifetime.
We are ready to assist.
You can choose your preferred method of communication and we'll make it happen.
Call us.
Monday to Friday 8:30 a.m. to 8:00 p.m. ET and Saturday and Sunday 9:00 a.m. to 4:30 p.m. ET
Chat in person.
Come visit us at your closest CAA Store.
Find a Travel Consultant.
Select any one of our Travel Consultants to help plan your next vacation.