Visit www.caaarena.com for the latest updates on the Belleville Senators schedule.
Welcome to CAA Arena™.
Rewarding Members with exclusive hockey experiences.
Hockey and entertainment hub for CAA Members in the Bay of Quinte area.
The CAA Arena is the home of the Belleville Senators (farm team of the Ottawa Senators) of the American Hockey League. It is also home to other entertainment events for fans and residents in the Belleville community and surrounding area.
Our partnership with the Belleville Senators is an opportunity for us to connect and reward the community with unique fan experiences/festivals, ticket giveaways, CAA Lounge hosting and ongoing programs such as CAA Chuck-a-Puck and CAA Check-in-to-Win. Visit the CAA Belleville Store to learn more.
Exclusive Member perks.
Stay tuned for more details.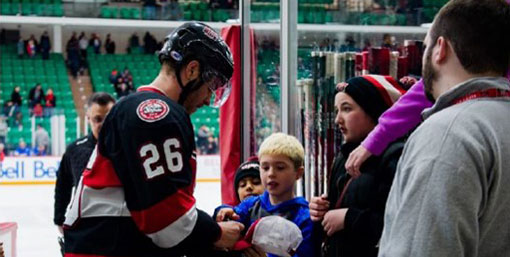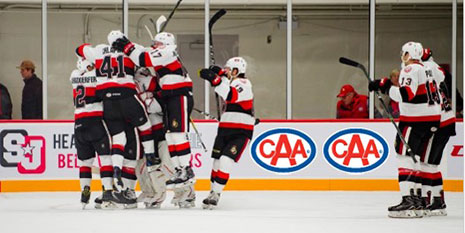 Cheer on the Sens.
Watch the Belleville Senators and great AHL action at the CAA Arena.
CAA Store – Belleville.
Visit our CAA Belleville Store. Let our qualified CAA Store Associates help you with all your travel, insurance, membership, and automotive needs.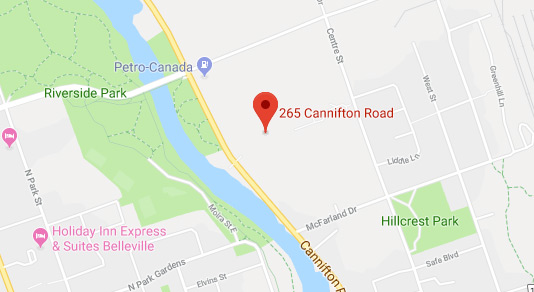 Contact us.
CAA Arena
265 Cannifton Road,
Belleville ON, K8N 4V8
Phone: (613)967-8067