CAA Safe Travels™.
While the way we travel continues to change, our need for safe travels doesn't. Whether you walk, bike, drive, take public transit or hop on a plane, CAA works to help keep you safe every step of the way.
Safe Travels Timeline.
Here is a look at some of CAA Advocacy's biggest milestones.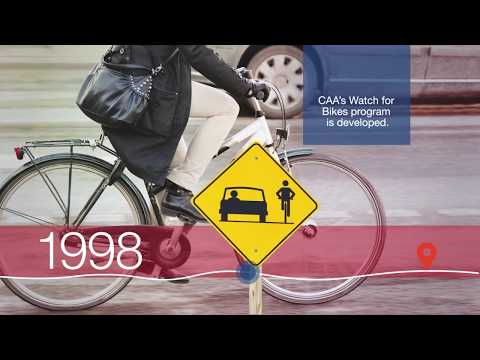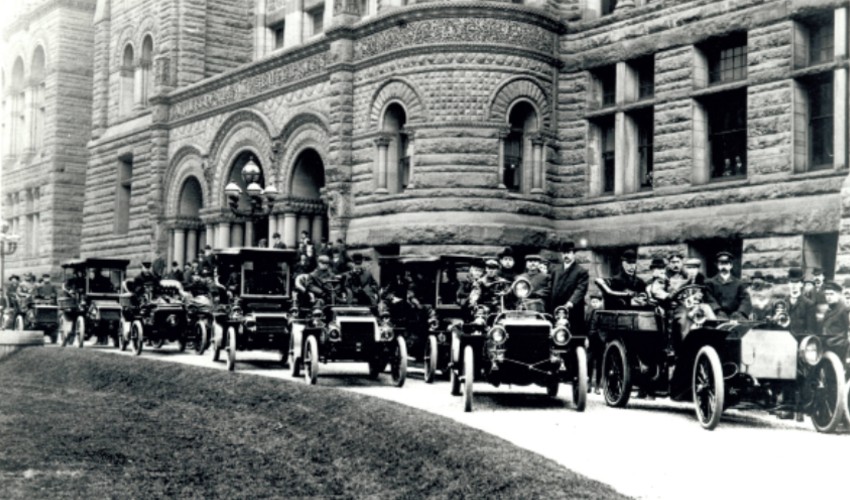 Safe Travels yesterday, today, tomorrow.
Since 1903, CAA Advocacy has been creating awareness, building community and keeping safety standards up to speed with the pace of change. We will continue to be here as the future of transportation evolves, working hard to make Safe Travels possible, so that you can enjoy the journey.
CAA Advocacy in Action.

Every year, we spearhead a number of advocacy initiatives, from teaming up with the government on road safety to ensuring safe school zones.

CAA in collaboration with OPP discussing cannabis-impaired driving penalties at the 2019 Canadian International Auto Show.
CAA's annual Advocacy Day event at Queen's Park.
CAA with the Hon. Caroline Mulroney (Ontario's Minister of Transportation) announcing the start of a two-year pilot where the speed limit on three stretches of highway will increase to 110 km/h.
2019 marked the 90th anniversary of the CAA School Safety Patrol® program. To recognize this milestone, we participated in a Toronto tradition - the Original Santa Claus Parade.
Focus group with students from H.J. Alexander Public School to get their feedback on the CAA School Safety Patrol uniform/vest redesign.
CAA Traffic Safety Coalition partners, launching the 2015 Heads Up! Ontario campaign, promoting awareness of the changes to the Ontario Highway Traffic Act, including distracted driving, cycling and Slow Down Move Over legislation.
CAA's annual participation in the OPP's Labour Day Weekend media event, promoting back-to-school safety.