Roadside Services
Road trip accident assistance.
The Road Trip Accident Assistance benefit will pay up to a maximum of $600 CAD ($300 for CAA Basic Members). This service covers eligible expenses incurred within 72 hours immediately following an accident.
Payment covers one of the following:
Rental car.
Local lodging and meals.
Commercial transportation to destination or home.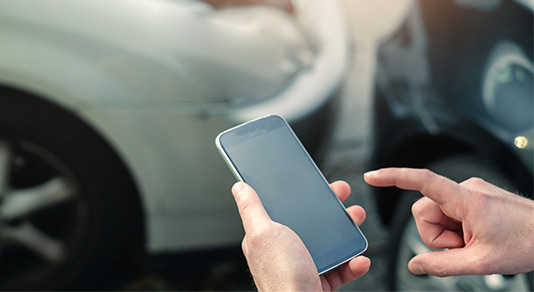 Conditions.
Benefits apply anywhere in Canada and the continental United States subject to the following conditions:
The accident must occur 200 km or more from the Member's residence.
The Member claiming the benefit must be the operator of the motor vehicle at the time of the accident.
The Member's vehicle must be disabled to the extent that it cannot be safely driven.
The accident must be reported to the nearest police agency. A copy of the police accident report (MVA) must be submitted with the claim.
Benefits are provided for a period of 72 hours immediately following the accident.
Rental vehicles must be obtained from a bona fide local rental agency.
Local meals and lodging must be obtained in the general vicinity of the location at which the motor vehicle is being repaired.
Commercial transportation must be obtained from a common carrier (airline, bus, train, etc.) licensed to carry passengers for hire. Taxi fares to and from the airport, bus or train depot, will be paid in addition to the cost of the commercial transportation.
Itemized receipts covering any expense request must be submitted with the claim.
Only one claim per accident will be made and payment will be issued directly to the Member making the claim.
All claims must be submitted to CAA South Central Ontario within 30 days of the accident.
Claims procedures.
Members must complete the claim form with the required information. It can be mailed in or returned in person to one of our CAA Stores, along with the original supporting documentation. Claim forms must be mailed to:
CAA South Central Ontario
60 Commerce Valley Drive East
Thornhill, Ontario
L3T 7P9
Exclusions to service.
Transportation or lodging costs provided through friends or relatives of the CAA Member are not refundable
Mechanical breakdowns
Any expenses incurred after the 72 hours following the accident
Accidents in which the driver of the vehicle is under the influence of alcohol/drugs