Three Tips for Supporting Seniors in Your Community
Story By: ELLISPark.co | Apr 12, 2023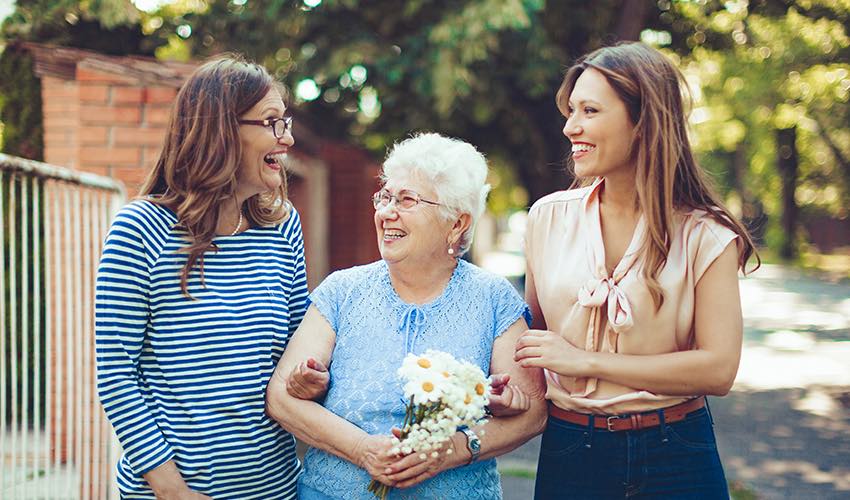 When the COVID-19 pandemic broke out in early 2020, CAA Associate Juliane Cao didn't want to sit and dwell in uncertainty. Instead, she jumped into action. Cao signed up to volunteer with a local group to deliver food and masks to seniors. Although the program lasted only six months, Cao knew her work wasn't done. Instead, she kept in touch with some of the seniors on her route and continues to pick up their groceries and any other essentials they need to this day.
These seniors have other loved ones, but they're often too busy or located far away, so Cao's community members often feel lonely. When she's able, she spends time with them, sharing a meal or just stopping by to chat. And, if she doesn't have time for a meal, Cao makes sure to call them so they can still catch up and enjoy each other's companionship in a different way.
It's a small act of doing good, but it's one that Cao can tell makes a difference. The seniors feel less lonely and the bonds within the community are strengthened. That's the power of being a good neighbour. And you can do the same by supporting seniors in your own communities. Here are three simple tips to follow.
Find your own way to make a difference.
When Cao decided she wanted to do more for her community during the pandemic, she joined a group that she could lend her skills to. Cao knew there were isolated seniors in her neighbourhood who were medically vulnerable, and she had a car and the ability to help them. Whether it's volunteering with a local seniors' group, or joining a program like Cao's, it's not hard to make a difference. For example, try volunteering for A Friendly Voice, a free telephone line for Ontarians 55-plus who may need a supportive and empathetic ear to listen to them.



"

If you want to help build a supportive community, get to know the people within it, just like Cao did."

"

Listen carefully and intentionally.
When Cao started volunteering, she was trying to do something kind. But as she formed close relationships with some of the seniors in her community, she realized she could learn from them, too. The key? They just need someone to listen to them. So that's what Cao did, which taught her how to be more patient. "One of the seniors I help has difficulty with her speech," says Cao. "At times, it can be hard to understand her, and I need to be patient." Now, many of the seniors feel comfortable enough to share their worries – the ones they don't share with their families – with Cao.


Make it a group effort.
If you want to help build a supportive community, get to know the people within it, just like Cao did. Encourage friends and family to join your efforts, or try to implement programs in your workplace that encourage doing good for others. Take, for example, the cashier at an Edmonton Sobeys known for wearing playful clothes and taking the time to slow things down and chat with customers – especially seniors – who may be feeling isolated. His shopping lane became so popular that the store implemented a permanent "slow lane," specifically designed for people who have extra time to stop and have a conversation with a friendly face.
We want to hear from you! What does doing good look like to you? Do you know of a person or group in your community who is driven by good and goes above and beyond to make the world a better place? Share their story with us by filling out the form below.
Share your stories of good.