Membership is more than Roadside Assistance¹.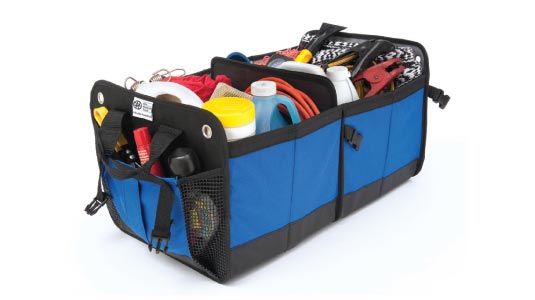 With CAA, you'll enjoy peace of mind on the road and also great perks like savings at popular restaurants and hotels including Swiss Chalet, Best Western and Hilton. Membership Is More than Roadside Assistance¹.
You'll also get free maps and guidebooks, plus a 10% discount on CAA Travel Insurance for your travels.
For a limited time, join CAA today with one Basic Primary and one Basic Associate Membership for only $75 (regularly valued at $130). In addition, receive a FREE trunk organizer². Use promo code CAAREWARD at checkout.
Plus Membership.
Perfect for those who get out of the house a lot.
Join Now
RV option available for $30 more.³
Premier Membership.
The ultimate in roadside safety.
Join Now
RV option available for $30 more.³
Discover all the benefits of being a CAA Member.
Roadside Assistance.¹
Enjoy peace of mind with Canada's most trusted⁴ Roadside Assistance anywhere in Canada and the U.S. 24/7.
Savings en route.⁵
Show your CAA Membership card at popular partner restaurants, hotels and attractions to save.
Travel insurance.⁶
Members enjoy 10% off! If travelling outside of Ontario, OHIP recommends travel insurance, as not all expenses may be covered by our provincial health plan.
Maps and more.⁷
Design your perfect road trip with Member-exclusive travel tools, including free maps, TripTik® and TourBook®.
RV Membership.³
Extend your coverage to motorhomes, campers, trailers, boats and utility trailers with our RV Membership.
Bike Assist.⁸
Enjoy Roadside Assistance for your bicycle.
Save on everyday purchases.
Your CAA Membership is more than just Roadside Assistance. As a CAA Member you get:
Member-exclusive discounts.⁹
Get savings and rewards for your favourite restaurants and retailers.
Travel benefits and discounts.⁶
CAA Travel can help you plan your dream vacation and save money along the way.
Discounts on insurance.¹⁰
Protect your home, car and personal effects with CAA's insurance plans.