School safety tips.
Working together to make school zones a safe place for kids.
School zone safety tips for parents.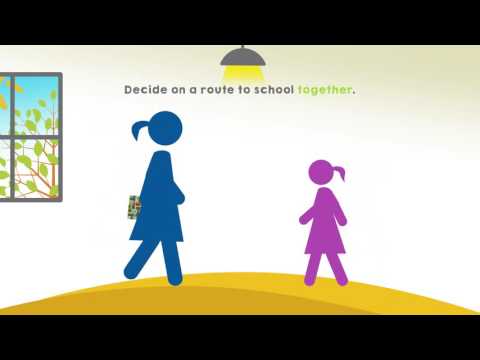 Walking to school.
Students who walk to school often must deal with traffic, weather conditions and other distractions along the way.
Teach your children the proper safety rules for walking to school by:
Having them buddy up with a sibling, friend or designated older student to ensure that they get to school safely and on time
Showing them the safest routes to take and discouraging "short cuts" or other deviations from the route
Keeping their electronics stashed in their backpacks as electronics can be distractions that can make them late for school or unable to hear cars and bikes on their route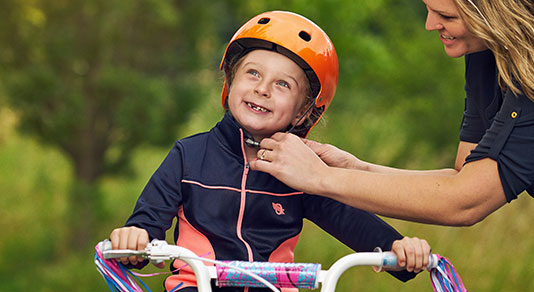 Riding bicycles to school.
Biking is great exercise for children of all ages, but remember that bikes are considered vehicles too.
Teach your children proper bike safety on route to school by:
Having them wear the right equipment, including a properly fitted bike helmet
Instructing them how to maintain their bicycles so that mechanical issues do not slow them down
Showing them the right routes and going on a test ride to ensure they know the way
Educating them on the rules of the road to make sure they stay safe
For more cycling safety tips, check out our
Cycling Safety
page.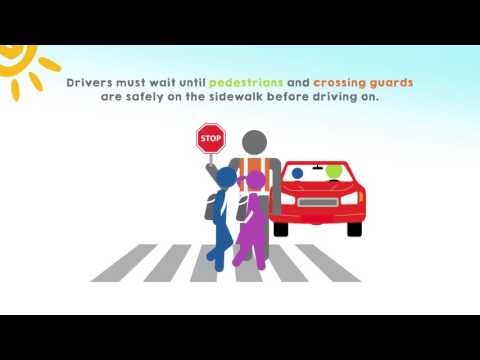 Driving your child to school.
Pedestrian safety begins with drivers.

You are a role model for your children through your actions, so let's work together to make our school zones a safe experience for all of us. Be cautious and avoid:
Double parking or stopping on crosswalks, which can block pedestrians' visibility
Stopping on the opposite side of the street, requiring children to cross through traffic
Stopping in moving traffic, requiring children to rush out
Driving up alongside or blocking a school bus to keep children from missing it
Suggestions to help maximize safety.
Form a carpool to reduce the number of cars in school zones
Work with school officials to designate specific car pick-up/drop-off locations and staggered times for walkers and riders
Comply with the speed limit in school zones
When you see a stopped school bus with flashing red lights, you must stop, regardless of the direction you're travelling – do not move until the red lights stop flashing and the bus begins to move, or risk a fine and losing demerit points (the only exception is on roads separated by a median – the traffic coming from the opposite direction is not required to stop)