Trip Cancellation and Interruption Insurance Plans
Travel with confidence and protect your travel investment just in case your trip gets cancelled or interrupted. Whether it's prepaid travel expenses, re-organizing travel plans, reimbursement for lost or delayed luggage, we've got you covered.
Protect your travel investment.
We know that your travel plans are invested with hopes and dreams, as well as significant funds. If something happens that puts your trip in jeopardy, CAA Travel Insurance1 wants to make sure you can recover your trip investment, along with the ability to plan again. Likewise, coverage for shared accommodations can help you get back the non-refundable portion of a fully prepaid stay booked through an approved online platform, such as Airbnb, VRBO Family Companies, TripAdvisor Rentals, Priceline.com, Booking.com and Expedia Vacation home rentals.
Trip cancellation coverage.
CAA Travel Insurance protects you against a variety of unexpected events that could prevent you from travelling like: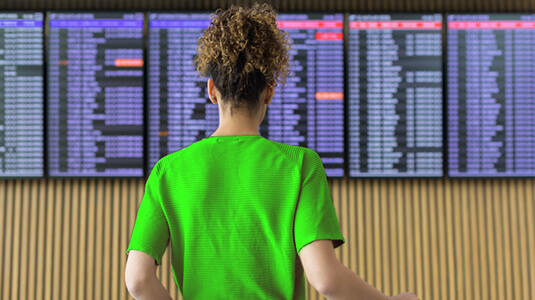 Unexpected illness for yourself, travel companion or immediate family member
Discovering your travel documents have been stolen or lost while en route to the airport
Having an adverse reaction to a travel vaccine
Learning that a post-secondary school exam or class has been unexpectedly rescheduled
Finding out that the business meeting you're travelling to has been cancelled
Learning that a travel supplier cancelled excursions booked onboard the cruise ship, that weren't included as part of the original trip cost
If you are feeling uncomfortable about your trip, Cancel For Any Other Reason (CFAR) is a benefit that allows you to cancel your trip for any other reason up to three hours before departure
Trip interruption coverage.
No one plans for their trip to be interrupted, but we know it happens. Interruption coverage protects against a wide range of unexpected travel situations that can cause disruption of your travel plans after you've departed like: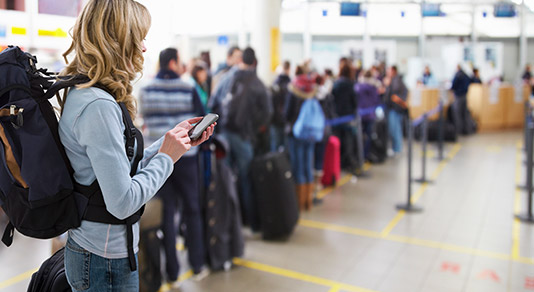 A missed departure or connection because of weather or an airport strike
Accommodations and meals during a schedule change or missed connection
Coverage to get you home if you need to return for an unforeseen emergency
Denied boarding/entry at customs or security checkpoints due to health regulations set by the government authorities or mistaken identity
A missed connection or your trip is interrupted due to your cruise ship being delayed or trip itinerary is changed resulting from an emergency medical problem on board
Your travel companion's plane is delayed due to extreme weather conditions or natural disasters, and they've decided not to travel on the booked trip
If you've been at your destination for 48 hours or more but suddenly need to return home, Interruption For Any Other Reason (IFAR) has you covered
Plus many more
Not sure how to select the right travel insurance for your next getaway?
Let us guide you through the process and secure the coverage that's right for you.