Road trip to Missouri.
The state of Missouri is rich in history and is filled with gorgeous state parks and nature retreats. Discover beautiful scenery by visiting The Gateway Arch, Silver Dollar City, Natural Retreat at Forest Park, Lake of the Ozarks and Missouri Botanical Garden.
Depart
Bluewater Bridge Sarnia, ON
Arrive
St Charles, MO
Length
Approx. 1,004 km trip.
Are you looking to head in a new direction on your next road trip? Missouri may be just the place for you – it lays midway between the Appalachian and Rocky Mountains.
Along the way, Michigan and Illinois have a lot to offer travellers who are looking for something outside the box. Due to its rich farmland, this region has emerged as an agritourism hotspot – the newest travel trend in the 21st century.
Maybe venture off the interstate highways to explore the historic Route 66 from Chicago, IL, to St. Louis, MO. Route 66 was one of the United States' first transcontinental highways and still holds that nostalgic feel of a bygone time.
For information on the Katy Trail cycling route,
click here
.
Attractions.
Explore some of our favourite places to stop on this road trip.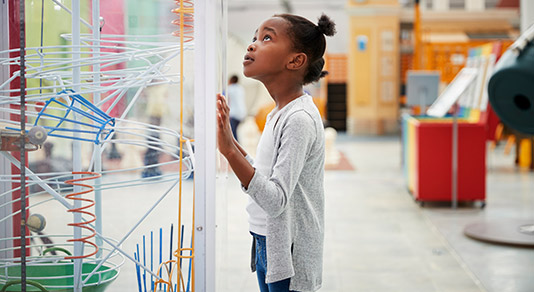 Additional information.
For information about attractions, accommodations, restaurants, and events in the area, refer to the Michigan/Wisconsin, Illinois/Indiana and Arkansas, Kansas, Missouri & Oklahoma AAA/CAA TourBook® available to CAA Members at all CAA Stores.

Call us
Monday to Friday 8:30 a.m. to 7:30 p.m. ET and Saturday and Sunday 9:00 a.m. to 4:30 p.m. ET

Chat in person
Come visit us at your closest CAA Store by either walking in or making an appointment.

Find a CAA Travel Consultant
Select any one of our Travel Consultants to help plan your next vacation.