Road trip to Prince Edward Island.
Red sand beaches, lighthouses, fresh potatoes and seafoods awaits you on Prince Edward Island. The island is famous for Anne of Green Gables, the Confederation Bridge and the Confederation Centre of the Arts. Charlottetown is filled with historic Victorian government buildings, restaurants and boutique markets to shop for souvenirs.
Depart
Moncton, NB or Halifax, NS
Arrive
Charlottetown, PEI
Length
Approx. 164 km from Moncton, NB and 326 km from Halifax, NS.
Whether you start your trip from Moncton, NB, or Halifax, NS, this driving route will take you through the cities and small towns that make this part of the country well known for its culture, picturesque coastlines and welcoming hospitality. Take in the ocean breeze, scenery and plentiful fresh seafood that await you in Atlantic Canada.
For information on the Prince Edward Island Cycling Route, click here.
Attractions.
Explore some of our favourite places to stop on this road trip.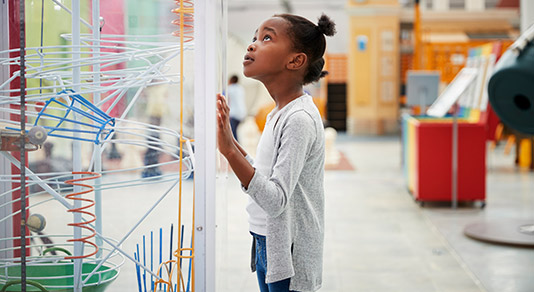 Additional information.
PEI ferry to Nova Scotia: ferries.ca
Confederation bridge to PEI: confederationbridge.com
For more information about attractions, accommodations, restaurants and events in the area, refer to the Atlantic & Quebec TourBook® available to CAA Members at all CAA Stores.
Events and tourism.
For more information about events and festivals happening along the way, visit:

Call us
Monday to Friday 8:30 a.m. to 7:30 p.m. ET and Saturday and Sunday 9:00 a.m. to 4:30 p.m. ET

Chat in person
Come visit us at your closest CAA Store by either walking in or making an appointment.

Find a CAA Travel Consultant
Select any one of our Travel Consultants to help plan your next vacation.