Cultivating Community
Story by: ELLISPark.co I Sept 5, 2023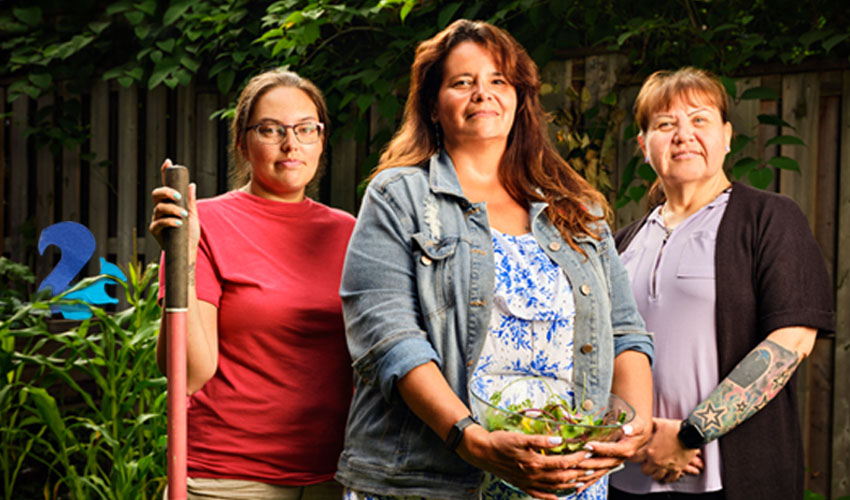 Imagine a tiny city garden where vegetation grows together in harmony, each plant supporting the others. This is the essence of a "three sisters" garden. In this style of gardening, growing corn, climbing beans and squash in one space allows the vegetables to complement each other. The corn stands tall, providing a natural trellis for the beans. Beans enrich the soil with nitrogen, nourishing both the corn and squash. Squash shades the soil, keeping the other plants protected.
Orillia Native Women's Group, a not-for-profit organization in Simcoe County, practices the "three sisters" planting method in its small community garden. The women behind the organization mirror that relationship, working collectively to enrich their community.
ONWG was founded by a group of women who, two decades ago, recognized the need for a support system tailored for the area's Indigenous people. Today, ONWG serves over 100 Indigenous women and their families.
Bernice Chevrier, the coordinator of the community action program for children, embodies this spirit of selflessness. "I'm a helper," she says, explaining that her role extends far beyond her title. In addition to planning activities for members' children, and teaching the value of physical activity, nutrition and healing through play, Chevrier reaches out to other organizations, building a catalogue of tools to help the women thrive, even when resources are limited. "There was a need for me to help others. And this is the perfect way for me to do so."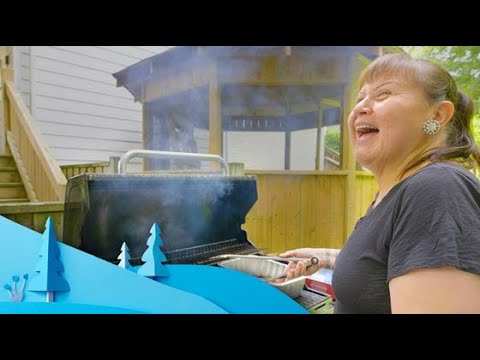 The restoration and preservation of Indigenous knowledge is central to ONWG's philosophy. "We put a lot of emphasis on Indigenous culture, traditions and teachings. That's our mission: to help, to learn and also to empower," says Chevrier. From hosting moon ceremonies to teaching beadwork – a skill passed down through generations – ONWG offers a place for women to bond with as they reconnect with their heritage and continue their healing journeys.
ONWG's commitment to Orillia's Indigenous families has not gone unnoticed. One of the group's members nominated the organization for CAA's Driven by Good Neighbours initiative, where we celebrate organizations that make their community a better place. The nomination reads: "The purpose of ONWG has remained stalwart throughout their existence – to create a helpful and safe space for Indigenous people to learn about their heritage, culture and language and to empower children with similar knowledge." This recognition underscores the profound impact ONWG has had on the lives of so many people.
In the spirit of good neighbours, CAA is collaborating with ONWG to create even more positive change. We're constructing a play structure in the organization's backyard, providing children with a safe and engaging space to continue to learn, play and grow.
"The most rewarding thing is seeing the families grow and develop healthy relationships with each other," says Chevrier. Whether it's assisting single mothers in securing daycare for their jobs or ensuring members have access to safe and nutritious food, ONWG has consistently been a pillar of support for its community. "Knowing that the Indigenous community comes to us for so many different reasons, that's what keeps me here," she says.
To get in touch with ONWG and to learn more about how you can help, visit onwg.net.
Share your stories of good.