Get Winter Wise and Keep All Drivers in Your Household Safe
Add an Associate Member from just $46/year.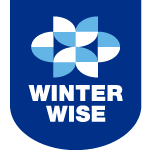 Protect family members all year long.
Associate Members enjoy all the same benefits you do: 24/7 roadside assistance, plus exclusive rewards and discounts at 124,000 retail partners, insurance savings and travel booking services.
Want to protect another driver in your household?
This winter, make sure everyone under your roof drives with the same peace of mind and benefits that you do. As an Associate Member, they will:
Be covered by Canada's most trusted roadside service provider¹ 24/7 in almost any vehicle. This includes Mobile Battery Service², fuel delivery, lockout service and more.  Don't be stuck in the cold!
To make the most of winter, stay warm with everyday savings on home entertainment at The Source™, delicious takeout from Swiss Chalet® and discounts on groceries with INABUGGY to name a few of the CAA Rewards® partners. Click here for more.
Ready to add an Associate Member to your account?