Give the gift of peace of mind with a CAA Gift Membership.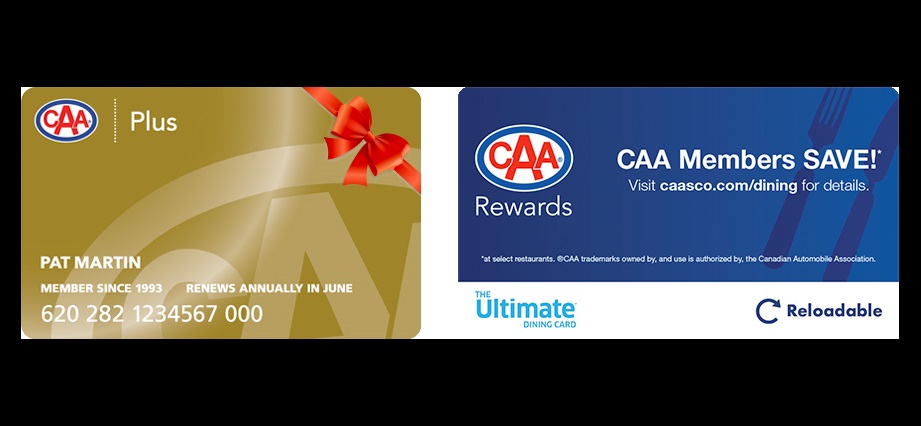 Give a gift. Get a gift.
A year of safe travel & rewards for them.
A $10 The Ultimate Dining Card® for you!1
Members get year-round roadside security and so much more, including:
Special travel offers and Member benefits2
Savings at popular eateries like East Side Mario's, Harvey's and Marble Slab Creamery
Special discounts on attractions, shopping, entertainment and more
Who can I buy a CAA Gift Membership for?
You can buy a Gift Membership for anyone living in the CAA South Central Ontario (CAA SCO) territory who is not a CAA SCO Member. You cannot purchase a Gift Membership for yourself.
What will my gift recipient receive?
Your gift recipient will receive a welcome package that includes: their permanent CAA Membership card, a Membership brochure, a Terms and Conditions brochure and a welcome letter by mail in 7-10 business days (based on postal availability).
What will I receive as the gift purchaser?
When you buy a CAA Gift Membership, you will be mailed a gift tag that you can gift to your recipient. You will also receive a thank you letter and $10 The Ultimate Dining Gift Card as a special bonus! You will receive this thank you package within 7-10 business days (based on postal availability).
Can I pay for their CAA Gift Membership renewal next year?
Yes, you can elect to purchase an annually recurring gift. Simply sign up for Automatic Credit Card Renewal (ACCR) on the payment page during your purchase and the credit card you provided will automatically be charged annually, allowing you to continue to provide peace of mind to your gift recipient. You can cancel anytime.
If you would like to only gift a CAA Membership for one year, you have the option of doing so and not selecting ACCR.