Find a CAA approved driver training location near you.
For more than six decades, Canadians have trusted CAA for their driver training needs. Whether you're just starting out on the road or simply looking to improve your skill, our informative courses can help. The MTO-Approved CAA How To Drive Beginner Driver Education Course Curriculum is only offered at CAA Approved Driving School locations. This curriculum is even endorsed by Parent Tested, Parent Approved!
In addition to first-time drivers, CAA's Driver Training Programs are also good for teens preparing for driving tests, new Canadians learning Canadian driving laws, and seniors who want to keep their skills sharp. CAA is helping drivers in Ontario learn the skills they need to stay safe on the road.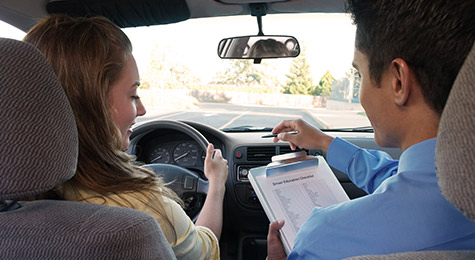 City
School Name
Address
Bracebridge
Rick's Driving School
Bracebridge Sports Complex, 110 Clearbrook Trail, Bracebridge, Ontario, P1L 0A3

Contact

(705) 718-1897
rick@ricksdrivingschool.ca
Get Directions

Website

https://ricksdrivingschool.ca
Caledonia
KRTS Transportation Specialists Inc.
39 Argyle Street North, Caledonia, Ontario, N3W 1B8

Contact

(905) 765-3445
krts@krway.com
Get Directions

Website

https://krway.com
Chatham
Adept Driver Academy
48 5th Street, Chatham, Ontario, N7M 4V8

Contact

(519) 984-7200
info@adeptdriveracademy.com
Get Directions

Website

https://adeptdriveracademy.com
Elgin
Rideau Driving School
47 Main Street, Elgin, Ontario, K0G 1E0

Contact

(613) 359-9901
rideaudrivingschool@mail.com
Get Directions
Gravenhurst
Rick's Driving School
101 Centennial Drive, Gravenhurst, Ontario, P1P 1B7

Contact

(705) 718-1897
rick@ricksdrivingschool.ca
Get Directions

Website

https://ricksdrivingschool.ca
Haliburton
The Driver's Edge Driver Training
5635 Gelert Road, RR 2, Haliburton, Ontario, K0M 1S0

Contact

(705) 457-7288
thedriversedge1996@gmail.com
Get Directions
Kitchener
Dominion Driving Schools
460 Frederick Street, Suite 104, Kitchener, Ontario, N2H 2P5

Contact

(519) 576-4494
info@dominiondrivingschools.com
Get Directions

Website

http://dominiondrivingschools.com
Leamington
Adept Driver Academy
89 Talbot Street East, Leamington, Ontario, N8H 1L4

Contact

(519) 984-7200
info@adeptdriveracademy.com
Get Directions

Website

https://adeptdriveracademy.com
London
iPass Driving School
25 Oxford Street West, Unit 109, London, Ontario, N6H 1R2

Contact

(519) 645-7277
info@ipassdriving.ca
Get Directions

Website

https://iPassdriving.ca
Midland
Rick's Driving School
295 King Street, Unit 8, Midland, Ontario, L4R 3M5

Contact

(705) 527-7425
rick@ricksdrivingschool.ca
Get Directions

Website

https://ricksdrivingschool.ca
New Hamburg
Wilmot Driving School
3 Waterloo Street, New Hamburg, Ontario, N3A 1S3

Contact

(519) 501-6904
info@wilmotdrivingschool.ca
Get Directions

Website

https://wilmotdrivingschool.ca
North Bay
Drivers Ed 4U
885 Jet Avenue, Unit 6, North Bay, Ontario, P1B 2W9

Contact

(705) 477-4001
driversed4u_carol@yahoo.ca
Get Directions

Website

https://driversed4u.ca