AUTO INSURANCE
Winter Tire Discounts - What You Need to Know
Having the right tires installed on your vehicle is a must for safe driving. While regular or all-season tires are adequate in milder climates, snow tires are highly recommended for winter driving.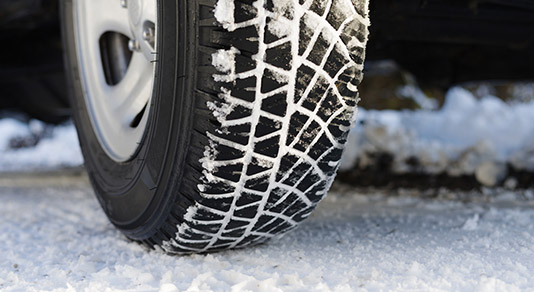 Why make the switch to winter tires?
Winter tires help reduce braking distance on cold, wet, ice and snow-covered roads by up to 25%.
Winter tires stay flexible in cold temperatures and ensure excellent grip and braking on wet roads.
When winter tires are installed in sets of four, they maximize vehicle handling, stability and braking.
You'll receive a 5% discount on your CAA Auto Insurance premium when you install four winter tires on your vehicle. Your tires must be on no later than November 20th and kept on until April 15th.
Get all the coverage you need.
Don't have CAA Auto and Home Insurance?