Road trip to St. Petersburg, Florida.
St. Petersburg is nicknamed "The Sunshine City," making it popular for swimming, boating, fishing at the Fort De Soto Park, and golfing. The city is filled with a vibrant art scene, represented by "Museum of Fine Arts," "Salvador Dali Museum," the Chihuly Collection, and Gulfport Art Walks.
Depart
Ambassador Bridge in Windsor, ON
Arrive
St. Petersburg, FL
Length
Approx. 1,935-km ride.
When the snow arrives, it is time to head south for the winter. One of the most popular routes is Interstate 75. Most travellers are anxious to reach those sunny Florida beaches and do not take the time to enjoy the sights en route. Why not extend your drive and explore the many attractions along the way? From outdoor adventure buffs to culture lovers, there's something for everyone.
View Map
Attractions.
Explore some of our favourite places to stop on this road trip.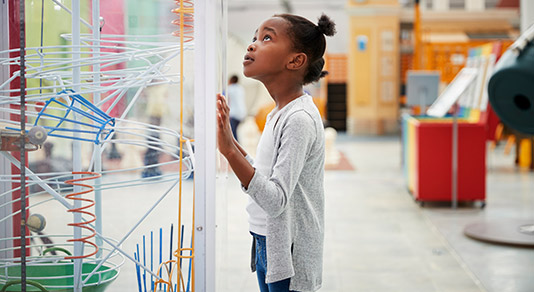 Additional information.
To learn more about the Tampa area, click here.
For more information about attractions, accommodations, restaurants and events in the area, refer to the Michigan/Wisconsin, Kentucky/Ohio/West Virginia, Tennessee, Georgia, and Central Florida AAA/CAA TourBook® available to CAA Members at all CAA Stores.
For more information on the Fred Marquis Pinellas Trail cycling route, click here.

Call us
Monday to Friday 8:30 a.m. to 7:30 p.m. ET and Saturday and Sunday 9:00 a.m. to 4:30 p.m. ET

Chat in person
Come visit us at your closest CAA Store by either walking in or making an appointment.

Find a CAA Travel Consultant
Select any one of our Travel Consultants to help plan your next vacation.