Great Allegheny Passage Cycling Routes.
Starting Point
Pittsburgh, PA
End Point
Cumberland, MD
Length
241 km. Approx. 4- to 5-day ride.
Difficulty Level
Easy; maximum grade is 1.5%
Surface Conditions
Asphalt and packed, crushed limestone.
The Great Allegheny Passage (GAP) is a world-class, 241-km rail trail that connects with the C&O Canal Towpath, extending for 537 km.
Whether your starting point is Pittsburgh, Pennsylvania or Cumberland, Maryland, cyclists can enjoy a smooth ride on a mostly flat pathway that twists and turns through picturesque vistas, runs along rivers and traverses historic tunnels beneath tall Pennsylvania mountains.
One of the most spectacular views cyclists can enjoy is along the southern end of the 3,200-foot Big Savage Tunnel near the Mason-Dixon Line – you can see for miles from the top of Big Savage Mountain. Sections of this trail run parallel to the active Western Maryland Scenic Railroad. If you are lucky, you can catch a glimpse of its steam locomotive chugging by.
For adventure seekers, visit the town of Ohiopyle, the headquarters of the Ohiopyle State Park, a popular destination for white-water rafting and outdoor activities. Just a few miles from the trail are Fallingwater and Kentuck Knob, two homes designed by renowned architect Frank Lloyd Wright. These landmarks are a must-see.
Whether you are cycling for an afternoon in the Pittsburgh area or planning a multi-day tour all the way to Cumberland, take advantage of what the many trail towns have to offer.
Click here for information on driving to Pittsburgh, Pennsylvania.
Accommodations.
Get a good night's rest at some of our recommended hotels.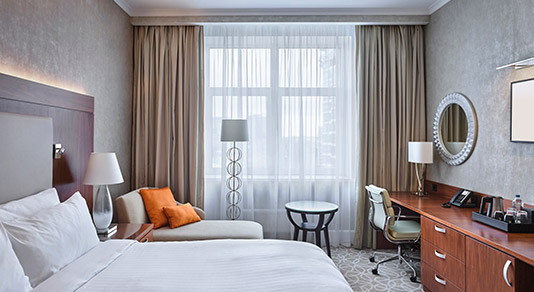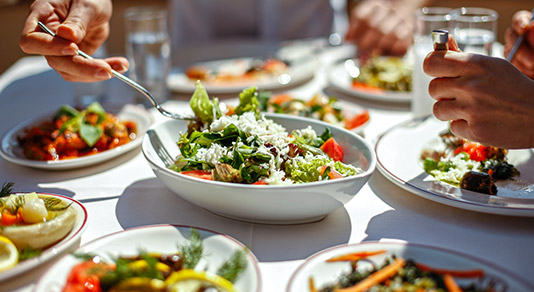 Restaurants.
There are many places to eat along the trail. Click on any of the communities listed on the map to find options.
Additional information.
To find information on the Great Allegheny Passage, including bike rentals, cycling tours and parking, click here.
Wilderness Voyageurs offers guided bike tours, shuttle services and other outdoor activities in the area.
For more information about attractions, accommodations, restaurants and events in the area, see the Pennsylvania, District of Columbia & Maryland TourBook® available at all CAA Stores.
Events and tourism.
For more information about events and festivals happening along the way, visit:

Call us
Monday to Friday 8:30 a.m. to 7:30 p.m. ET and Saturday and Sunday 9:00 a.m. to 4:30 p.m. ET

Chat in person
Come visit us at your closest CAA Store by either walking in or making an appointment.

Find a CAA Travel Consultant
Select any one of our Travel Consultants to help plan your next vacation.